Marriage Miracle:
Self-Study Course
Are you wondering what happened to your once loving, happy marriage?
This course will introduce you to concepts that couples are unaware of and find encouraging once they learn them.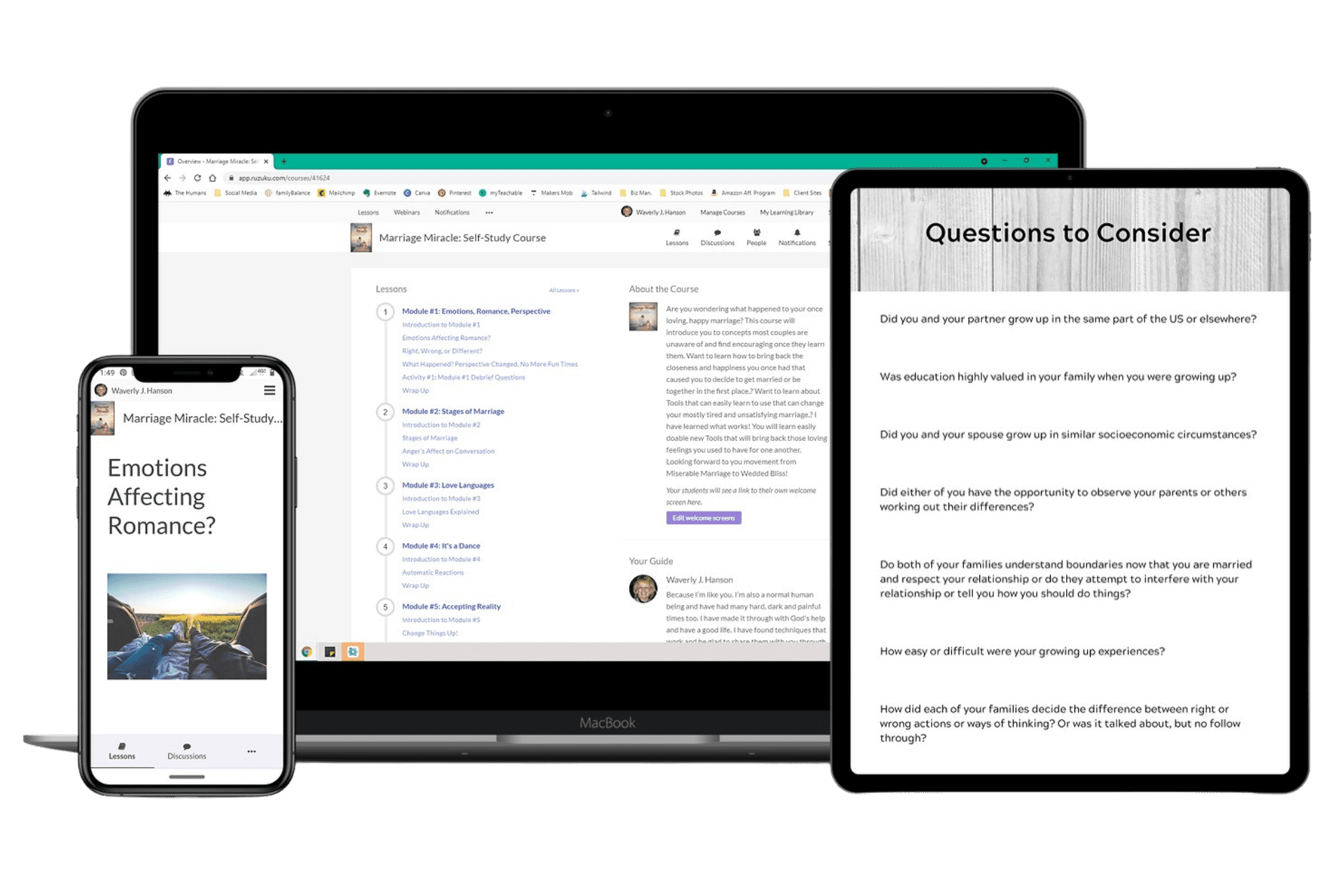 Want to learn how to bring back the closeness and happiness you once had that caused you to decide to get married or be together in the first place?
This course includes easy to learn and implement tools that will bring back those loving feelings you used to have for one another.
Included:
DIY Marriage Assessment
Private Facebook Group
I always encourage couples that by making sincere efforts (and I mean actions) to rebuild their marriage, if nothing else, they will be able to move on knowing they honestly did make real efforts to succeed.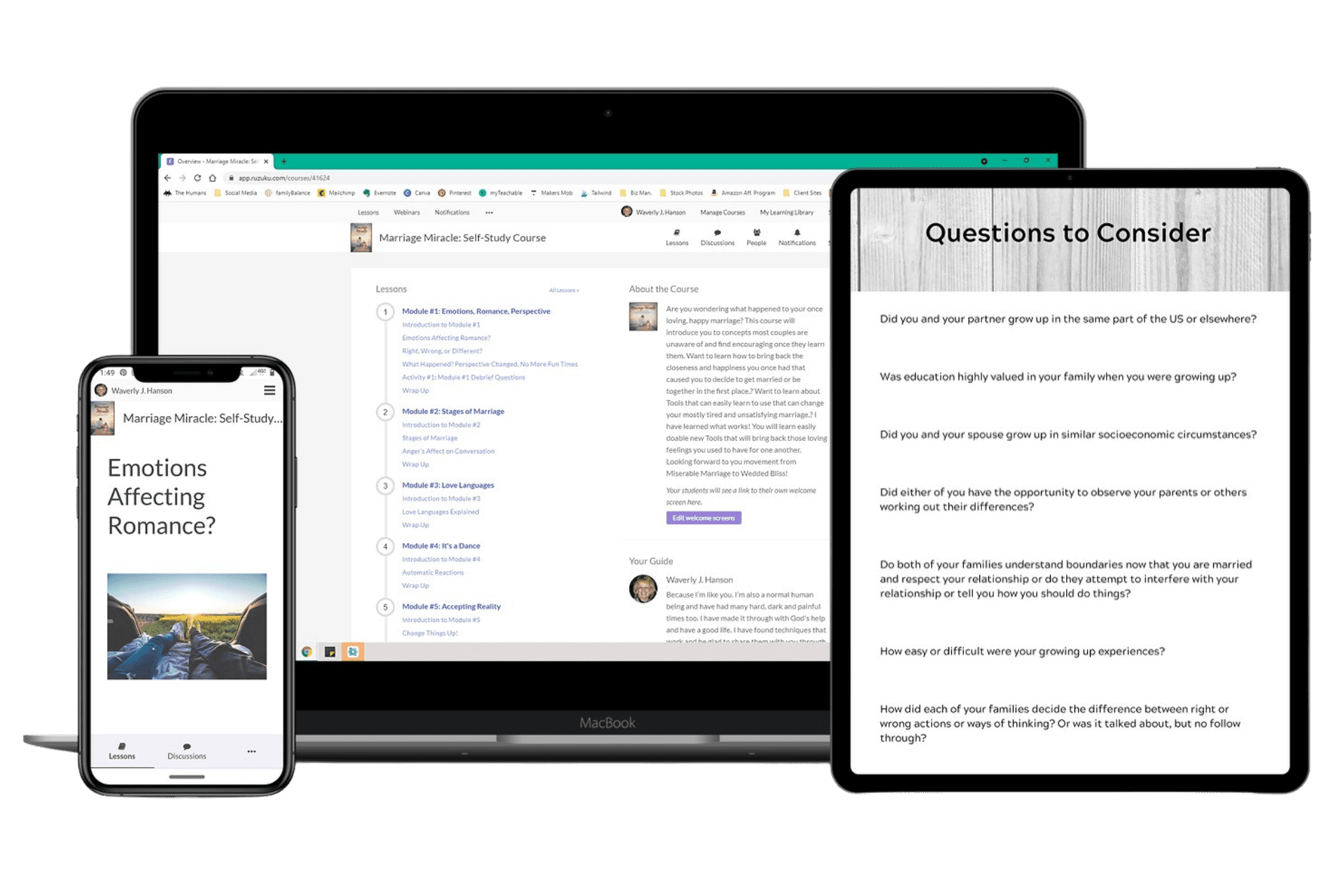 Sign up for more product offers.